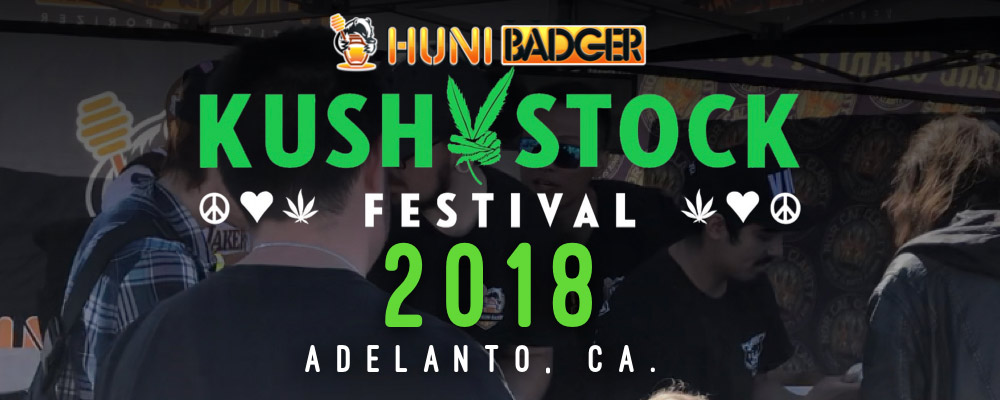 Over the weekend, the Huni Badger team was posted up with dab stations sponsored by NorCal Clarity at the booth, hooking people up with free dabs and gear! The day was full of demonstrations. People were relaxed and enjoying the chill atmosphere, testing out new products and eating from tasty food trucks.
Bone Thugs N Harmony showcased the main stage at Kushstock and performed to a blazed out crowd. The Adelanto Stadium was packed with several vendors and food trucks.
Kushstock 2018 was held on October 20th @ the Adelanto Stadium in Victorville, California. It was an 18+ general admission festival that featured live performances, available for all Medical Marijuana patients and cannabis enthusiasts 21+.
Know any cannabis events coming up around your town? Comment below and you might find a Huni Badger booth there!